About Kitchen & Bath Depot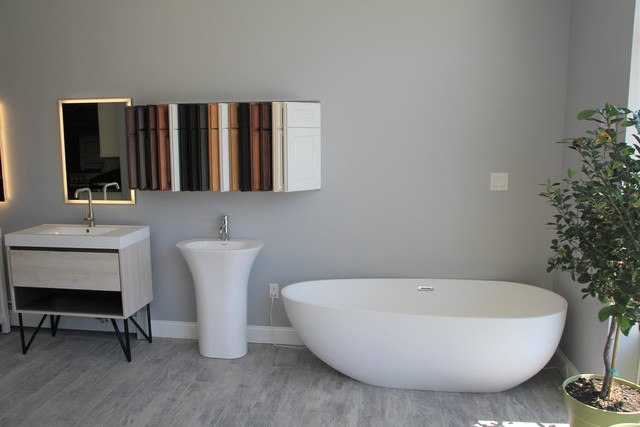 At Kitchen & Bath Depot, we not only help homeowners build the perfect kitchen and bathroom, but we also help them enjoy their home more! For over 30 years, our skilled professionals have been striving to create the space of your dreams. From custom storage solutions to the perfect backsplash for your kitchen, we'll work with you throughout the kitchen remodeling project to design a kitchen that suits your style and budget. We bring you the highest quality products at competitive prices available on the market.
When it comes to home improvement projects, depend on our team to guide you in selecting the right products and materials for your home. We'll also help you find the perfect contractor to install it as well. Call us at 631-846-7770 to get FREE ESTIMATES and DESIGN SERVICES on our kitchen and bathroom remodeling services. We offer manufacturers' WARRANTIES. If you're a contractor, call us for a special contractor pricing. Our top priority at Kitchen & Bath Depot is to provide excellent customer service!